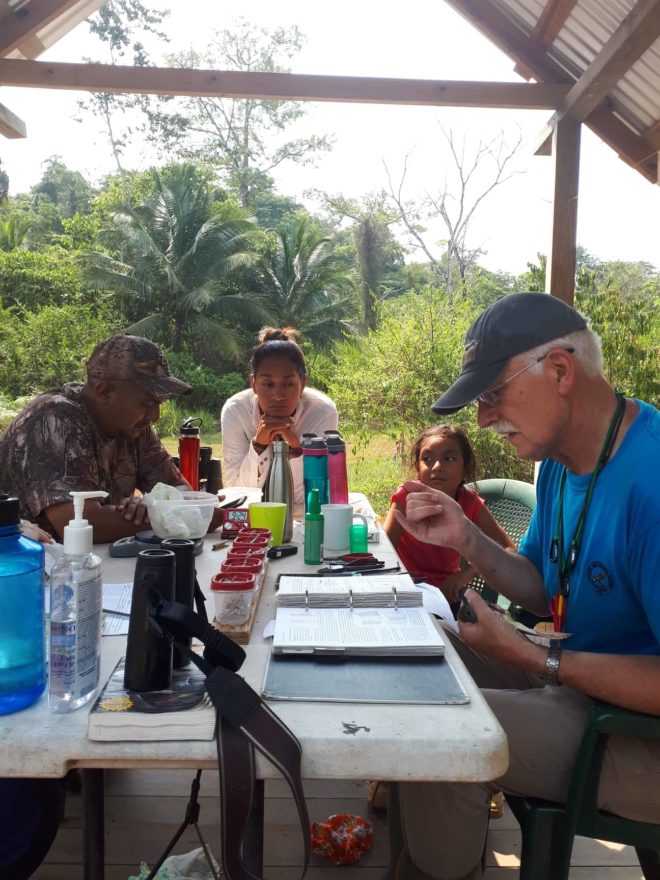 T.R.E.E.S. is a small owner-managed organization that prides itself on establishing close interpersonal relationships with its clients and the surrounding local community. Because we only have a handful of staff at the Hosting Center, our services are personalized and we offer our guests a feeling of being "at home". Our on-site managers are professional biologists themselves and their familiarity with the local flora and fauna allow for a high quality learning experience. Their passion for biology is contagious and they have passed this on to the local staff, enhancing the experience for anyone engaging in biological studies at the center. Furthermore, because of the accessible location and proximity to a small village, we engage with our local community and allow guests to be immersed so that they can get a real taste of Central American culture. Everyone who has visited our center attests to the fact that the T.R.E.E.S team works hard together to make sure guests are always comfortable, happy, and experiencing Maya Mountain biodiversity first-hand.  
MANAGER BIOGRAPHIES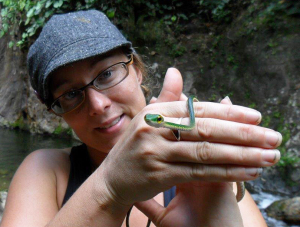 VANESSA KILBURN, M.Sc. (Program Manager, Bookings, Herpetology and Bat specialist
For the past 15 years, Vanessa Kilburn has been active in the field of conservation biology with a focus on herpetology both in North America and in Central America. Throughout her career she has gained extensive experience in field methodology techniques used for fish, amphibians, reptiles, birds, and mammals. Vanessa has designed and conducted habitat assessments and habitat characterization work in various temperate and tropical habitats, in particular wetlands, lakes, and streams. Prior to moving to Belize and establishing T.R.E.E.S and its field station, she lead Endangered species recovery programs in British Columbia and in the Dominican Republic, which included scientific research, hands-on habitat restoration, and public outreach and education. As a result of these efforts Vanessa has gained experience working with all levels of government, non-government organizations, the private sector, industry, academia, and the general public. She holds a B.Sc. Honours in biology from the University of New Brunswick and an M.Sc. in conservation biology from McGill University. She is currently the Program Manager for T.R.E.E.S and is responsible for designing the activities and programs offered at the center, in addition to conducting her own research on herpetofauna in the Maya Mountains.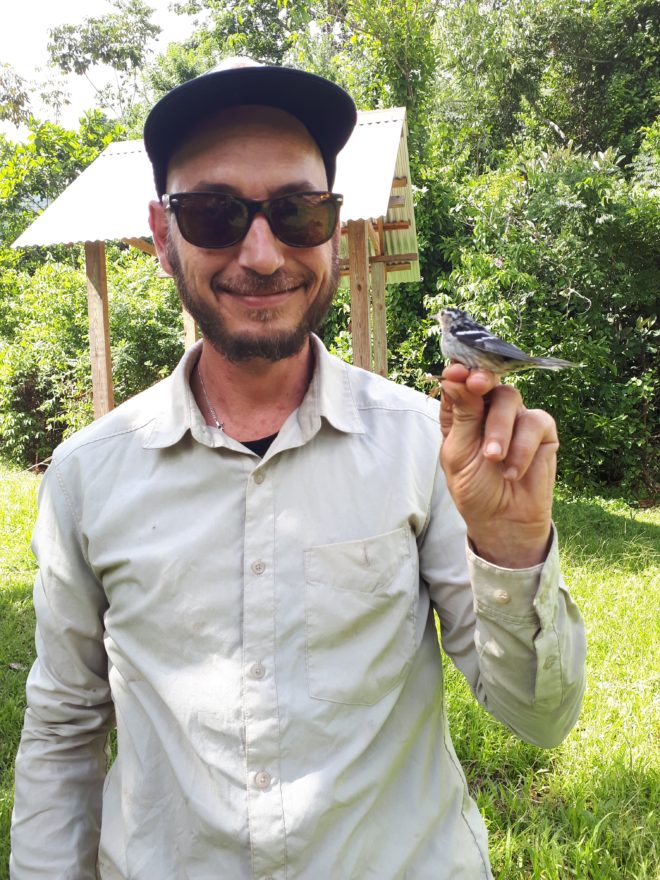 MATHIEU CHARETTE, M.Sc. TREES Operations Manager, Research Manager, Director of the Toucan Ridge Bird Observatory
Mathieu is a wildlife biologist with over 20 years of experience in the field, both in North America and internationally. His extensive experience has allowed him to acquire expertise on a multitude of species in all animal groups and in various habitat types. He has also worked extensively with the academia, NGOs, numerous government agencies and the private sector on research, conservation, restoration, and development projects. This experience has given him the expertise to assess the needs of different types of stakeholders and communities and to merge them with the requirements of critical habitat and the target species. He holds a B.Sc. in wildlife biology from McGill University and an M.Sc. in wildlife conservation from the University of New Brunswick. He is currently the Operations Manager and Scientific Coordinator at T.R.E.E.S. He is conducting his own research on forest birds and mammals at T.R.E.E.S. and operating the banding station. For more information on the team, or for copies of our CV, do not hesitate to contact us
STAFF
All of our employees hail from our immediate communities and we are very lucky to have some amazing neighbours that supply an incredible work force. All of the staff at T.R.E.E.S work hand-in-hand with the managers to make your stay in the Maya Mountains an unforgettable experience. From the moment you arrive and meet our team, you can immerse yourself in the jungle of Belize and learn what this great environment has to offer. Rest assured that everything has been taken care of to make you feel at home and ensure a great educational adventure opportunity. All staff undertake necessary training to meet their roles and provide a great experience.
Daisy – Daisy has been working as our book-keeper and office administrator since 2014 and is one of T.R.E.E.S' greatest assets as she keeps all us scatter-brained scientist folk organized!. Her smiling face will greet you when you arrive and make sure your paperwork is in order!
Will – Will has been working with us since the very inception of T.R.E.E.S. He is our caretaker, carpenter, and bush guide. He is highly trained in Wilderness First Aid and Swift Water Rescue as well as in standard First Aid. Raised in the bush, he has great local knowledge of the fauna and flora found in the Maya Mountains. He will ensure that your time in the jungle is a safe and memorable experience.
Marlon – Marlon has been with us for over 4 years now. He is our head maintenance man and build everything guy. Particularly useful are his skills of rigging up new field equipment for those weird biology projects that are constantly in need of ingenuity.
Evelyn – Evelyn is one of our housekeepers and recently-turned cook.  She will ensure that your surrounding facilities are always squeaky clean and your breakfast and lunch is beyond delicious
Rosa/Filomena – Our two housekeepers, these two lovely ladies from Hummingbird Community will make sure the facilities are clean and fresh and welcoming!
Wilson – The newest addition and youngest member of our team, Wilson is becoming a bit of a Jack-of-all Trades, doing hospitality and checking guests in, assisting Will in the orchard, and Jamilla in the kitchen as an assistant cook. He just finished high school and is taking his tour guiding course so we hope to add that to the roster of roles he will play at T.R.E.E.S!