The Toucan Ridge Ecology and Education Society is governed by a Board of Directors composed of seven members, including a Chairperson (Vanessa Kilburn), Secretary (Daisy Flamenco), Treasurer (Norma Nuñez), and four Councillors (Gliselle Marin, Dwight Montero, Elliot Handrus, and Denver Cayetano). The Board of Directors oversees our Executive Director Mathieu Charette, who steers the Executive Committee composed of the Chairperson, Secretary, Treasurer, and one Councillor (Gliselle Marin) who conduct the day-to-day operations of T.R.E.E.S and the research center it operates.
Vanessa Kilburn, Chairperson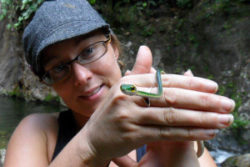 For the past 20 years, Vanessa Kilburn has been active in the field of conservation biology with a focus on herpetology both in North America and in Central America. Throughout her career she has gained extensive experience in field methodology techniques used for fish, amphibians, reptiles, birds, and mammals (particularly bats). She has lead Endangered species recovery programs in British Columbia and in the Dominican Republic, which included scientific research, inventorying and monitoring, hands-on habitat restoration, and public outreach and education. As a result of these efforts Vanessa has gained experience working with all levels of government, non-government organizations, the private sector, industry, academia, and the general public.
Vanessa holds a B.Sc. Honours in biology from the University of New Brunswick and an M.Sc. in conservation biology from McGill University. Vanessa moved to Belize in 2011 to establish T.R.E.E.S and its research center. She has been working as the T.R.E.E.S Operations and Programs Manager for the past 10 years and is responsible for designing the activities and programs offered at the center and overseeing its operations, teaching ecology workshops to visiting student groups, conducting outreach with neighbouring communities, and conducting her own research on herpetofauna and bats in the Maya Mountains.

Mathieu Charette, Executive Director
Mathieu is a wildlife biologist with over 20 years of experience in the field, both in North America and internationally. Mat His extensive experience has allowed him to acquire expertise on a multitude of species in all animal groups and in various habitat types. He has also worked extensively with the academia, NGOs, numerous government agencies and the private sector on research, conservation, restoration, and development projects. This experience has given him the expertise to assess the needs of different types of stakeholders and communities and to merge them with the requirements of critical habitat and the target species.
He holds a B.Sc. in wildlife biology from McGill University and an M.Sc. in wildlife conservation from the University of New Brunswick. He has over 10 years of experience working as the Operations Manager and Scientific Coordinator at T.R.E.E.S. and is currently the Director at T.R.B.O (Toucan Ridge Bird Observatory) as he maintains his role as Executive Director at T.R.E.E.S.

Daisy Flamenco, Secretary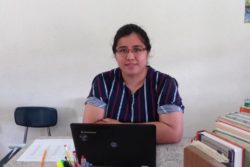 Daisy has worked as the T.R.E.E.S Office Administrator since 2014 and is now maintaining the post of Reservations Manager and serving on its Board of Directors as Secretary. Since 2014 Daisy has been responsible for the vast majority of the organization's clerical and administrative tasks. Prior to joining T.R.E.E.S, Daisy was an educator at Hummingbird Mennonite School and was responsible for preparing lesson plans and educating students at all primary school levels. Aside from being an educator and reservations manager, Daisy is also involved in many activities in her church and youth group. Ms. Flamenco was born and raised in the small Hummingbird Community in which the Toucan Ridge Ecology and Education Society is a part. She continues to live here with her Dad and three siblings. Growing up in a country that has a diversity of cultures, Daisy has a passion for traveling, reading and experiencing new things. Her ultimate dream is to own and manage her own small business.

Denver Cayetano, Councillor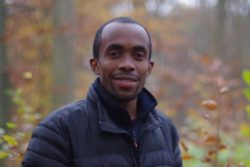 Denver is a Belizean ecologist, self-proclaimed "bushy" and no stranger to T.R.E.E.S, having worked as an internship coordinator supervising botanical/forestry interns. He completed his undergraduate degree in Natural Resources Management at the University of Belize where he was subsequently employed as a Forest Biologist at its Environmental Research Institute. Since then, Denver has furthered his education in Germany where he graduated with his master's degree in Forest Sciences and Forest Ecology from the University of Göttingen. He is currently working towards his Ph.D. in Forest Resources and Conservation at the University of Florida. Denver described his interests as being "very broad" but centered around sustainable forest management, carbon cycling and sequestration, disturbance ecology and building youth capacity for research in Belize.

Elliot Handrus, Councillor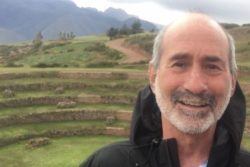 Eliot was born and raised in San Diego, CA. Upon graduating high school he attended SDSU where he received a Bachelors in Zoology. Soon after, he started working as a mammal keeper at the San Diego Wild Animal Park in 1985. He received a Master's Degree at SDSU in biology in 1988. He continued working as a keeper until 2000 when he became the Population Biologist. These duties included managing populations genetically and demographically; both for the San Diego Zoo collections as well as on a world wide or regional basis. This allowed him to participate in re-introduction programs in various parts of the world, and advise others on how to manage populations. After this, he headed to the Fort Worth Zoo as a lead keeper, then to Mountain View in Fort Langley, BC as curator. He left after a year to return to San Diego, where he worked in biotechnology until 2013. He then started his third career as a community college professor teaching biology, environmental science, ecology and conservation biology, which he continues to enjoy. He currently lives in Corozal with his wife.

Gliselle Marin, Councillor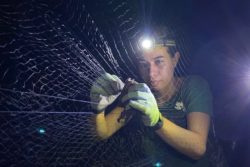 Gliselle Marin was born in Belize. Her biological career began with a foundation in herpetological research where she worked for 2 years at the Purdue University Herpetology lab. Gliselle continued her research interests as the Research Coordinator at the Texas Christian University where she worked on a joint research project with Nextera Wind Farms. She spent 6 months volunteering as a field assistant on the Manu Bird Project, looking at the effects of climate change on birds at various elevational gradients in Peru. Gliselle received a Master of Conservation Biology from Victoria University of Wellington in New Zealand.
She returned home to Belize and has worked with the Ya'axche Conservation Trust, an organization working toward integrating climate-smart farming methods within the Indigenous Mayan communities of southern Belize. She previously worked as the Maya Forest Corridor Officer at the University of Belize Environmental Research Institute. Gliselle is excited to be a part of the long-term monitoring and research at T.R.E.E.S. for bats, herps and birds and looks forward to working with students and interns of all ages toward the conservation of Belizean species.

Norma Nunez, Treasurer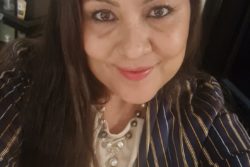 Norma became an accountant at a very young age and had already gained prestigious accounting experience during highschool working for Jose Bautista Chartered Accountants. She remained with the firm throughout her education until the firm merged with PKF auditing where she secured a full time job. From there she enrolled with the ACCA (Association of Certified Chartered Accountants) in England where she completed her studies to be a professional accountant. She went on to work as Chief Accountant for the Belize Bank for three years until she was hired by King Motors to be General Manager and Financial Controller for the King's Family Group of companies. Norma feels grateful to have experienced so many blessings throughout her life and holds her role on the board with great pleasure and honor!

Dwight Monterro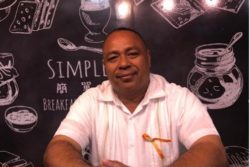 Dwight Montero was born and raised in the scenic land of the Stann Creek Valley, Steadfast Village. He currently holds the post of Senior Farm Manager at Citrus Product of Belize Limited, and he oversees approximately 3,000 acres of citrus trees. His responsibilities include, but are not limited to the planting, growth, production, and harvest of citrus, and pineapple. Throughout his 33 years working at CPBL, Mr. Dwight Montero has managed to gain experience in Environmental Health and Safety Management, Citrus Peel Compost Management, Fruit Forecasting, Soil and Water Quality Testing, and Maturity Lab Testing. He was also rewarded by the Citrus Industry for being the first person in Belize to detect the Brown Citrus Aphid.