Study English in Belize at the T.R.E.E.S Research Center!
Are you currently working or studying in the field of bioresource conservation and feel that your career could benefit from a better grasp of the English language?
Would you like to get experience working in your field of expertise with new species and techniques alongside English speaking scientists so you can learn English terminology to help you in your work?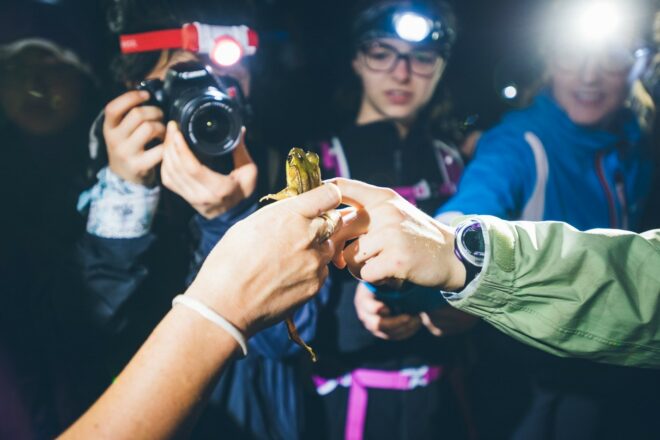 Do you like to travel and see new lands, new wildlife, and meet people of different cultural and educational backgrounds with whom you may share knowledge and expertise?
If you answered yes to any of these questions, we think we have the perfect program for you!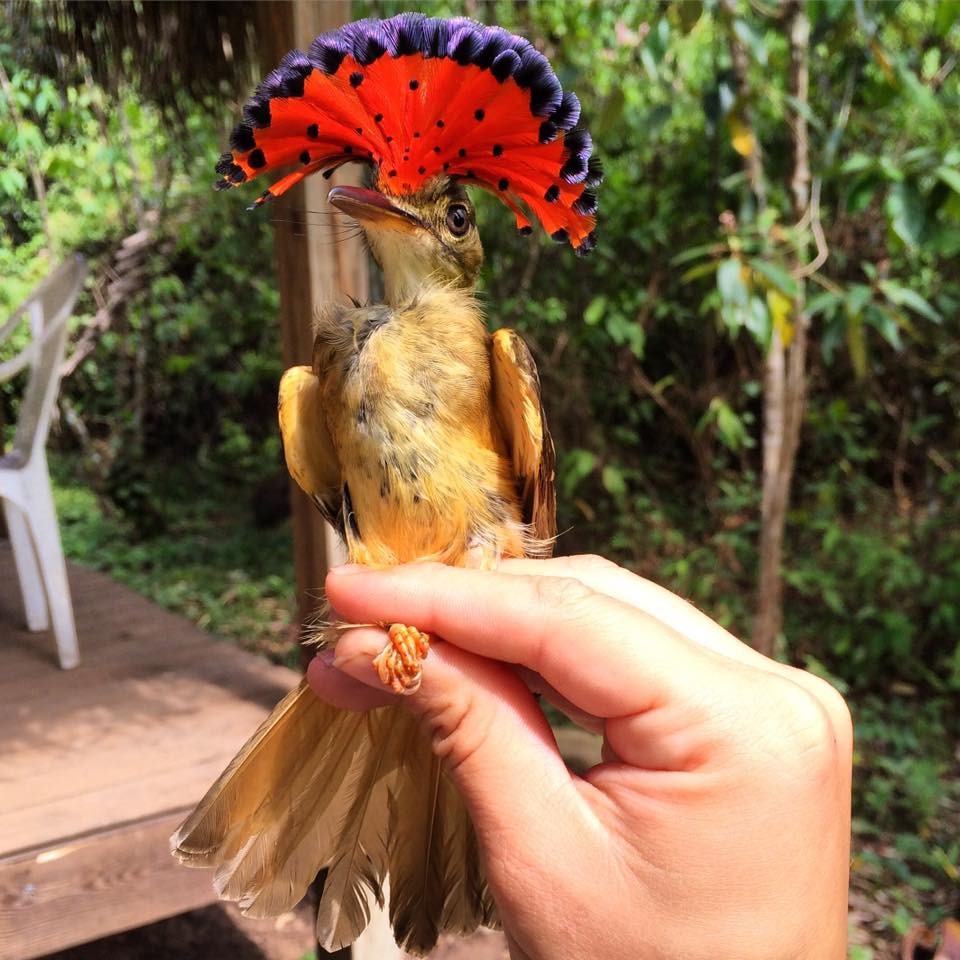 We welcome you to Belize, Central America, a tiny tropical country that is famous for its diverse cultures, pristine forests, Maya Mountains, and intact Mesoamerican Barrier Reef. As the only British Colony in Central America, it is also the only English Speaking country in Latin America and as such has a strong Caribbean cultural identity. Originally inhabited by a large indigenous Maya population that is still thriving to this day, Belize boasts some of the most historically important Maya ruins in the Maya world as well as many ceremonial caves where ancient Maya skeletons and pottery can still be found. As a country colonized by the British during the era of slavery, people of African descent also make up a large percentage of the population, and a strong culture of African rooted percussion music flourishes. Maintaining a low population density (in fact one of the lowest in the world, at just under 100 people per km2), Belize has not undergone massive habitat loss like most tropical landscapes globally. Belize is a Nature Lover's paradise full of unspoiled raw wild beauty. A visit to Belize is a way of traveling back in time, to a period when life was simpler, where nature still abounds, people still live off the land, and human community connection is a daily part of life.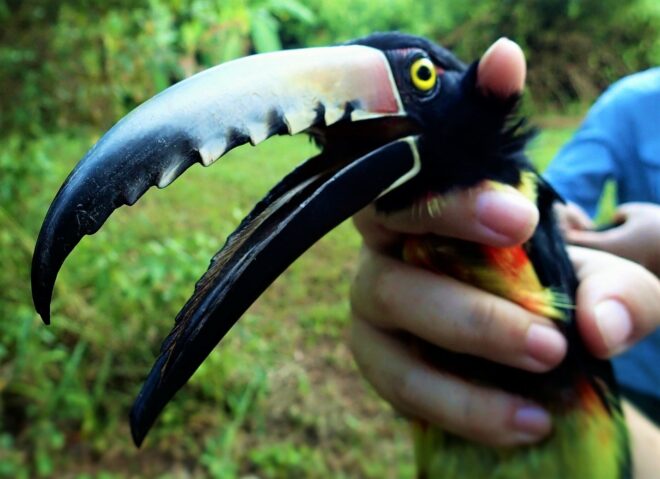 The T.R.E.E.S Research Center is biologist owned and operated by the Toucan Ridge Ecology and Education Society (T.R.E.E.S), a small grassroots not-for-profit organization that works to protect Belize's cultural and natural heritage through research and education. Here we manage an 80 hectare private nature preserve adjacent to larger National protected areas in the Maya Mountains where we research various wildlife taxa in our efforts to conserve them. We also run sustainable agricultural programs and provide local community members with opportunities to learn more sustainable ways of farming in an effort to keep Belize's lands intact. Visitors to our research center can engage with our local wildlife biologists in bird banding, bat mist-netting, turtle radio-telemetry, amphibian sampling, and with our agroforester in permaculture, agroforestry, and other sustainable agriculture techniques.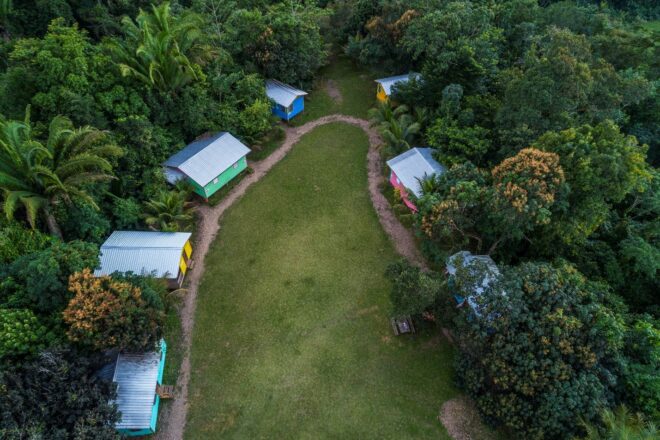 First Program Dates: April 18th (arrive) to May 3rd (depart) 2020
Program Cost: $950 USD for 2 weeks includes: lodging and all meals, English as a Second Language classes, training in English on wildlife research and sustainable agriculture techniques, airport to T.R.E.E.S return transfer by group shuttle (one for arrival and one for departure).
The above all-inclusive price does not include return flight or overland travel to/from Belize. For participants coming from other Latin American countries budget $500 USD return flight and from Asia, $1000 USD return flight.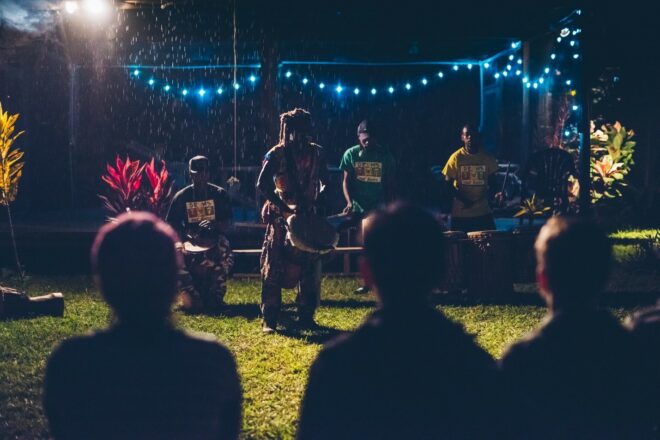 General Program Details:
4 Hours of ESL classes per day plus class materials
Minimum of 4 Hours of wildlife or sustainable agriculture techniques hands-on training per day in English. Participants can participate in more than 4 hours if desired of the following research activities:

Bird mist-netting and banding of Belize resident and Neotropical migrant birds (early morning, daily)
Bat mist-netting (evening, three times per week, need valid Rabies vaccine to handle bats otherwise participants may only observe)
Turtle radio-telemetry (mid-day, two times per week)
Sustainable Agriculture (mid-day, daily)

Lodging triple occupancy in rustic but clean and comfortable jungle cabins with shared outside bathrooms and hot showers
Three delicious and wholesome meals per day of Caribbean, Central American, and European inspired cuisine. Made of mostly organic and all local ingredients and all dietary restrictions catered to including: pescatarian, vegetarian, vegan, lactose-intolerant, gluten-free, etc. All meals come with organic fair-trade coffee/tea and fresh natural juice and are served buffet-style.