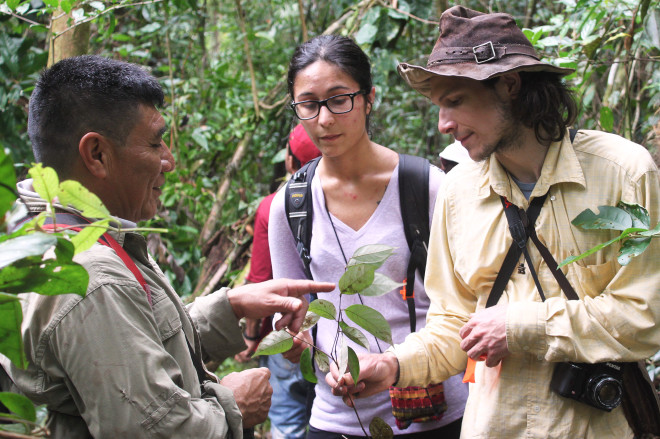 We specialize in designing and hosting ecological education programs for local and international students and eco-tourists that are interested in learning about tropical biodiversity in a hands-on environment, enriching their educational experience and providing new skills with which they may join the work force. We focus on skills-training in environmental and wildlife monitoring techniques but we also provide experiential educational opportunities in the realms of community service learning, community development, and organic agriculture and food sustainability.We are always offering courses and workshops on-site in a number of different topics that range from bird banding workshops to Kriol drumming to Yoga Retreats and we also design customized learning programs for groups and individuals. Through our partner agency, Ecorana, we can arrange all off-site excursions for your group at other field stations or sites throughout Belize so that your customized course is complete.
If you are planning a stay with us and you want to know more about the types of activities and instructional opportunities that we regularly offer at our center, please see our Activity Guide
Upcoming Workshops:
Fall 2018 NABC Bird Banding Certification Course: Click here for more information.
Bat Surveying Techniques Workshop: Click here for more information.